Say hello with Pocketalk
Navigate your next international adventure with trusted translation in the palm of your hand
Voyez-le en action
Traduction vocale bidirectionnelle
Pocketalk est un appareil de traduction bidirectionnelle multi-sensoriel. Pocketalk utilise les meilleurs moteurs de traduction du monde entier pour fournir une expérience précise et constante dans 82 langues, y compris les dialectes localisés et l'argot.
Caméra pour traduction de texte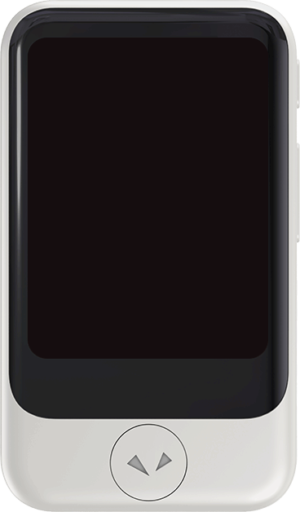 Traduction de l'image / caméra
L'appareil photo Pocketalk prend une photo et le grand écran tactile affiche le texte traduit directement au-dessus de l'image. Pocketalk peut également fournir une traduction audio optionnelle du texte traduit par la caméra.
Traductions de textes imprimés
Traductions de textes manuscrits
Langues
Pocketalk fournit une traduction pour toute une vie de besoins linguistiques. Chaque appareil Pocketalk comprend une traduction audio pour 82 langues et une traduction visuelle pour 55 langues via une caméra.
Bilateral voice translation for 61 languages
Bilateral voice-to-text translation for 21 languages
Traduction unilatérale de voix à texte pour 37 langues
Langues prises en charge
Exercez votre prononciation
Sélectionnez une phrase dans votre historique de chat et répétez-la sur Pocketalk. Réglez la vitesse et sélectionnez une fonction de relecture plus lente pour vous entraîner.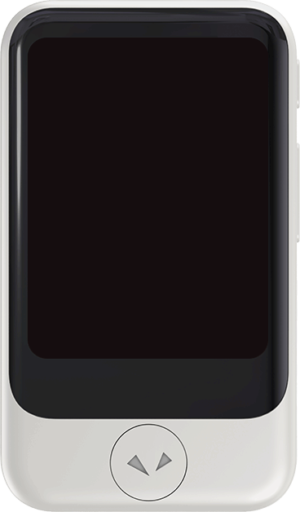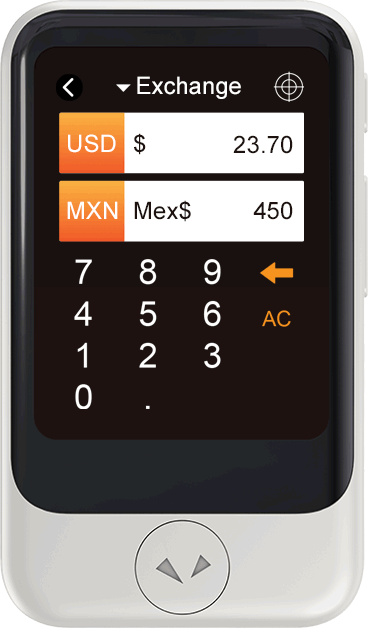 Mode d'Auto-détection de la direction du Langage
Enabling this feature on your Pocketalk takes the step of selecting language direction out of the equation, allowing for uninterrupted conversation. With this feature on, Pocketalk will now use AI to detect the language spoken and automatically adjust & correct the direction of the translation. Simply select your two languages and start talking!
Données mobiles intégrées
Pocketalk est livré avec un forfait données LTE de deux ans qui permet une utilisation illimitée de ces données dans plus de 130 pays. En complément, Pocketalk peut communiquer via Wifi, un hotspot personnel ou une carte SIM remplaçable.
Forfait données de deux ans inclus
Utilisation illimitée dans 130 pays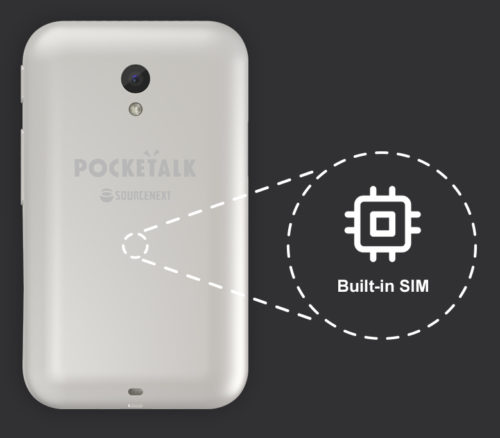 Application Pocketalk
Emportez la puissante plateforme de traduction de Pocketalk partout où vous allez avec l'application Pocketalk pour iOS et Android. Elle fournit des traductions conversationnelles dans plus de 82 langues afin que vous puissiez créer des liens plus profonds grâce à une communication rapide et facile, le tout via votre smartphone.
Emportez avec vous, où que vous alliez, des traductions instantanées et bidirectionnelles dans 82 langues.
Notre application basée sur le cloud fournit des traductions portables en utilisant les données du smartphone ou le WiFi. Vous pouvez ainsi communiquer facilement, où que vous soyez.
Utilisez votre appareil photo pour traduire rapidement et facilement n'importe quel texte en mots écrits ou en audio.
Pocketalk App now available for iOS and Android.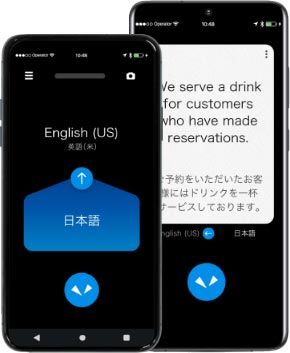 Caractéristiques techniques
Processeur
ARM Cortex 53 Quad-Core 1.3GHz
Système d'exploitation
OS personnalisé (basé sur Android OS 8.1)
Écran d'affichage
Écran tactile / 480x640 pixels
Caméra (pour la traduction des images)
8 millions de pixels
Haut-parleur
Deux haut-parleurs intégrés (1,5 watts)
Microphone
Microphones à deux voies avec annulation du bruit
Batterie
Batterie rechargeable au lithium-ion (1200 mAh)
Temps de traduction continue
4.5 heures
Autonomie en veille
2,5 jours
Temps de charge
105 minutes
Chargement de la batterie
USB Type-C
Données mobiles
3G (W-CDMA) / 4G (FDD-LTE) / 4G (TD-LTE)
Slot pour carte SIM
nano-SIM (SIMs Sourcenext ® SIMs uniquement)
Carte SIM intégrée
Disponible uniquement dans les modèles "eSIM" (plan de données)
Wi-Fi
802.11a/b/n/g, 2.4GHz/5GHz
Température de fonctionnement
0 ° C a 40 ° C
Taille
3.6" × 2.1" × 0.45"
Contenu de l'emballage
Appareil POCKETALK, manuel de l'utilisateur, câble de charge USB de type C (de type C à type A)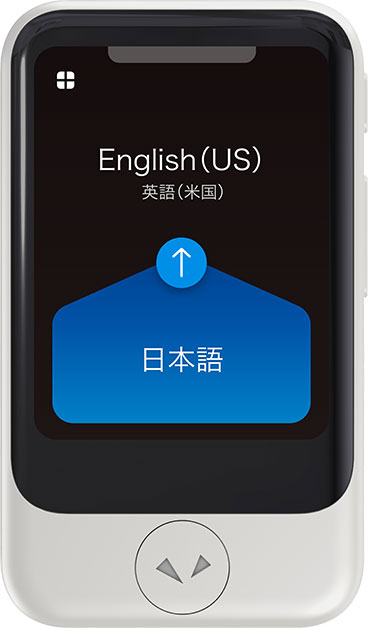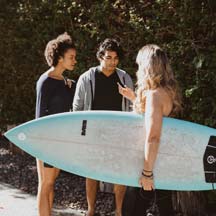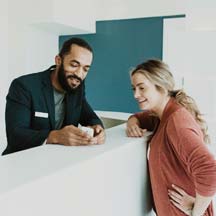 Consultez Pocketalk sur Instagram. Découvrez comment et où nous développons de nouvelles opportunités dans le monde entier.