Wir verbinden die Welt mit einem Gespräch nach dem anderen.
At Pocketalk, we believe speaking different languages should never prevent people from building deep relationships with one another. That's why we built solutions from hardware to software that help you speak to, or understand anyone, anywhere.
Pocketalk App
Nehmen Sie die leistungsstarke Übersetzungsplattform von Pocketalk mit der Pocketalk-App für iOS und Android überall hin mit. Es bietet Konversationsübersetzungen in mehr als 82 Sprachen, sodass Sie durch schnelle und einfache Kommunikation über Ihr Smartphone tiefere Verbindungen herstellen können.
Nehmen Sie sofortige Zwei-Wege-Übersetzungen in 82 Sprachen mit, wohin Sie auch gehen.
Unsere Cloud-basierte App bietet tragbare Übersetzungen mit Smartphone-Daten oder WLAN, sodass Sie überall problemlos kommunizieren können
Verwenden Sie Ihre Kamera, um jeden Text schnell und einfach in geschriebene Wörter oder Audio zu übersetzen
Pocketalk App jetzt für iOS und Android verfügbar.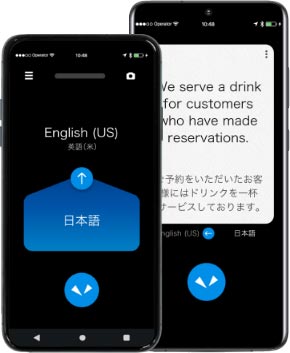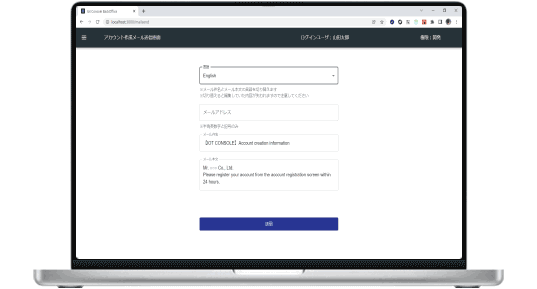 Pocketalk Konsole
Mit der Pocketalk-Konsole können Sie eine Flotte von Pocketalk-Geräten verwalten, sodass alle Mitarbeiter allen einen erstklassigen Service bieten können.
Erleichtern Sie sich und Ihren Mitarbeitern das Leben, indem Sie eine Flotte von Pocketalk-Geräten von einem Ort aus steuern.
Verwalten Sie mühelos Konnektivität, Übersetzungsverlauf und andere wichtige Funktionen, damit Ihre Geräte für jeden Mitarbeiter ordnungsgemäß funktionieren.
Pocketalk Console is coming soon! Check back in summer 2023 for launch updates.
Pocketalk Console coming soon.