Sagen Sie Hallo zu unserem neuesten Übersetzer, Pocketalk Plus.
40 % größeres Display. 1,5x bessere Akkulaufzeit. 82 Sprachübersetzungen. Größer und besser in jeder Hinsicht.
Pocketalk Übersetzer ab 129 $
Jetzt kaufen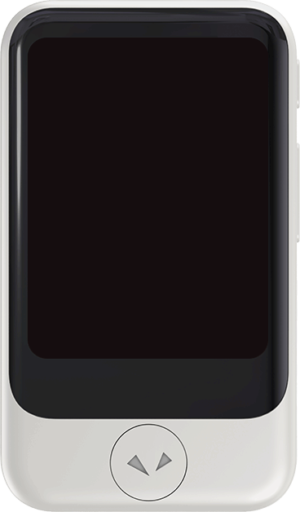 Üben Sie Ihre Aussprache
Wählen Sie einen Satz aus Ihrem Chatverlauf und üben Sie ihn mit Pocketalk. Passen Sie die Geschwindigkeit an und wählen Sie eine langsamere Vorlesefunktion zum Üben.
Erfahren Sie mehr

Pocketalk Plus Awarded Editors' Choice
With a large screen, multi-week battery life, speech and text translation, and two years of free data around the world, the Pocketalk Plus is the best translator on the market.
Read the Review
Eine Kamera, die in jeder Sprache sieht.
Lesen Sie Zeichen, Menüs und sogar handgeschriebenen Text im Handumdrehen.
Erfahren Sie mehr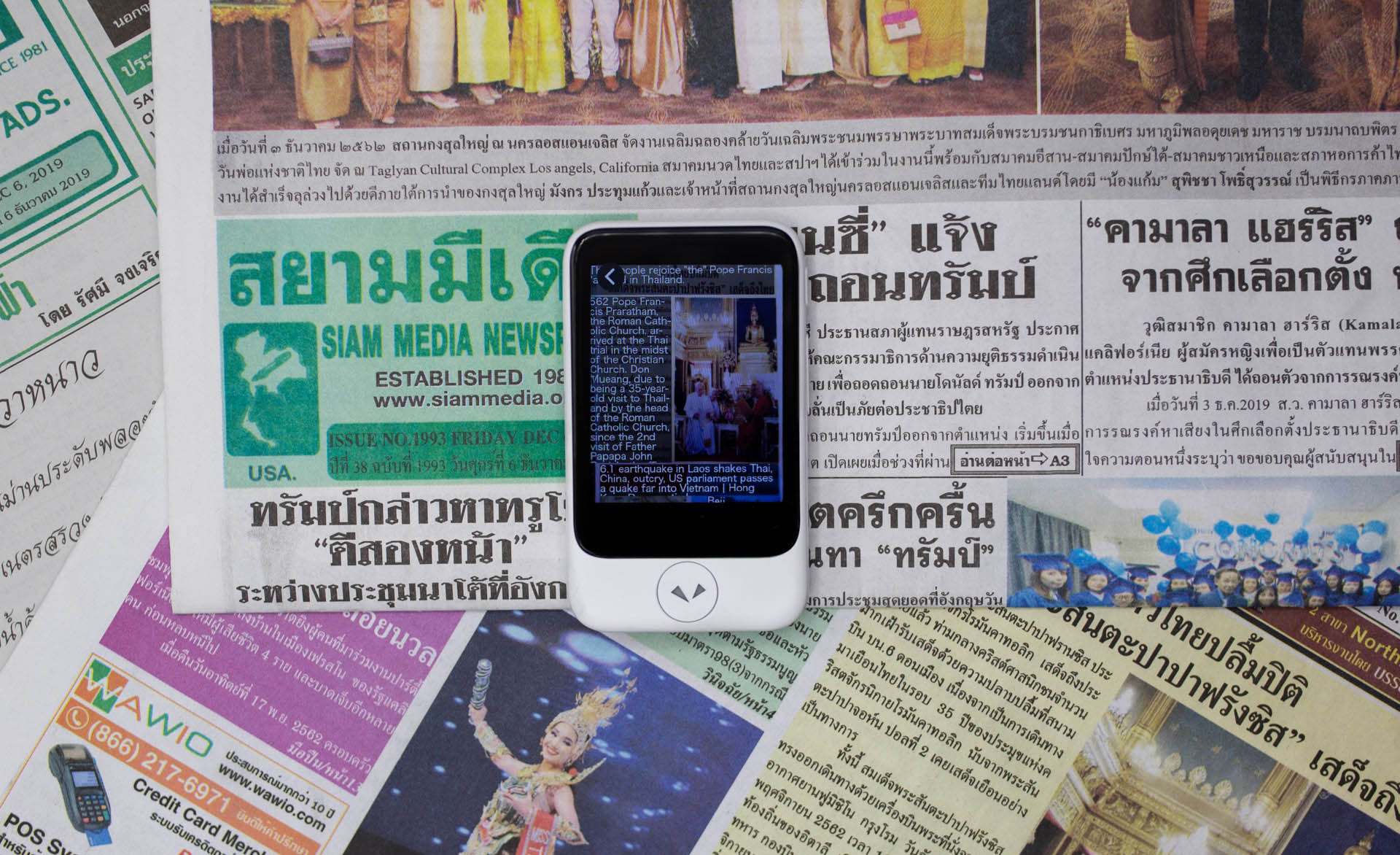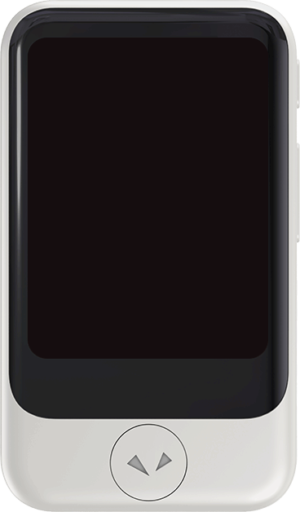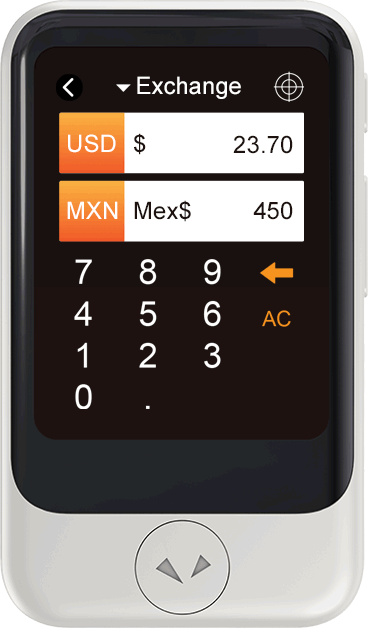 Más money.
Mehr Geld. Kein Problem.
Die Währungen der Welt umrechnen. Kein Mathematikstudium erforderlich.
Erfahren Sie mehr

Mit Pocketalk & Pebblebee können Reisende, die auf der Suche nach Anschluss und ihren Wertsachen sind, mehr Zeit damit verbringen, das zu finden, was wichtig ist. Pebblebee ist der ultimative Reisebegleiter.
Erfahren Sie mehr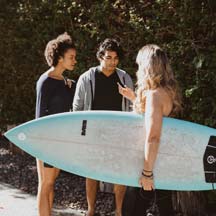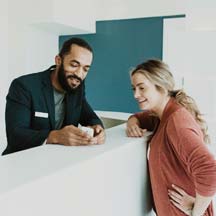 Sehen Sie sich Pocketalk auf Instagram an. Sehen Sie, wie und wo wir überall auf der Welt Möglichkeiten erschließen.