The world's only HIPAA Compliant Handheld Translator.
Improve direct day-to-day communication through convenient, instant translations without the long wait times or the scheduling hassles. With the combination of speed, accuracy, and clarity, Pocketalk can save money spent towards costly calls to translation & interpretative service lines. Reserve those for the critical communication and let Pocketalk take care of the basics.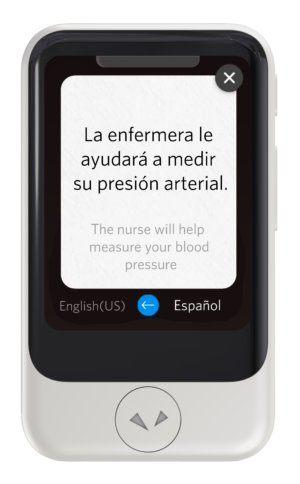 What our customers are saying
There were numerous occasions where the patient's medication allergies were completely different than what they were saying in English... That is a potential life or death situation that was avoided with Pocketalk!
When nurses or MAs are busy rooming patients and getting them checked in, Pocketalk has been able to substitute our need to pull in a translation phone or pull one of our Spanish-speaking staff from their duties just to translate for us. Pocketalk has literally been a lifesaver.
Pocketalk helped us talk with some of our Spanish speaking patients to let them know what was going on with their plan of care, help evaluate/assess their pain, and most importantly bridge the communication gap and alleviate any fears or questions that normally would not have been able to be answered.
Partner Benefits
Keep the conversations strictly confidential between you and the patient with the world's first & only HIPAA compliant portable translator. 

Pocketalk enables convenient and secure translation anywhere, anytime.

Protect patient's privacy through lock pins, timed automatic history deletion, and enterprise-grade encryption.

Eliminate wait times or dependency on other multilingual staff & third party interpretive services
Ensure that the patient has a deeper understanding and comprehension of diagnosis and treatment
Let's start a conversation
Pocketalk technology is cost effective and allows your organization to move faster without dependence on translation lines and interpreters. Bulk sales rates are available.
bizdev-us@pocketalk.com
"*" indicates required fields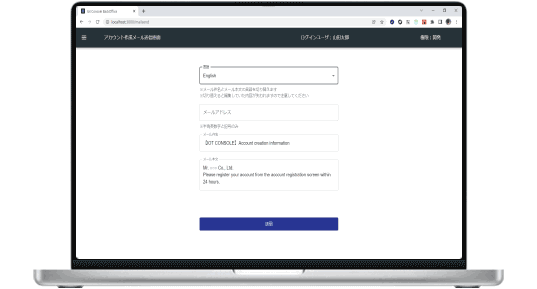 Pocketalk Console
Pocketalk Console allows you to manage a fleet of Pocketalk devices so all employees can deliver superior service to everyone.
Make life for you and your employees easier by controlling a fleet of Pocketalk devices from one place.
Easily manage connectivity, translation history and other essential functions so your devices work properly for every employee.
Pocketalk Console is coming soon! Check back in summer 2023 for launch updates.
Pocketalk Console coming soon.