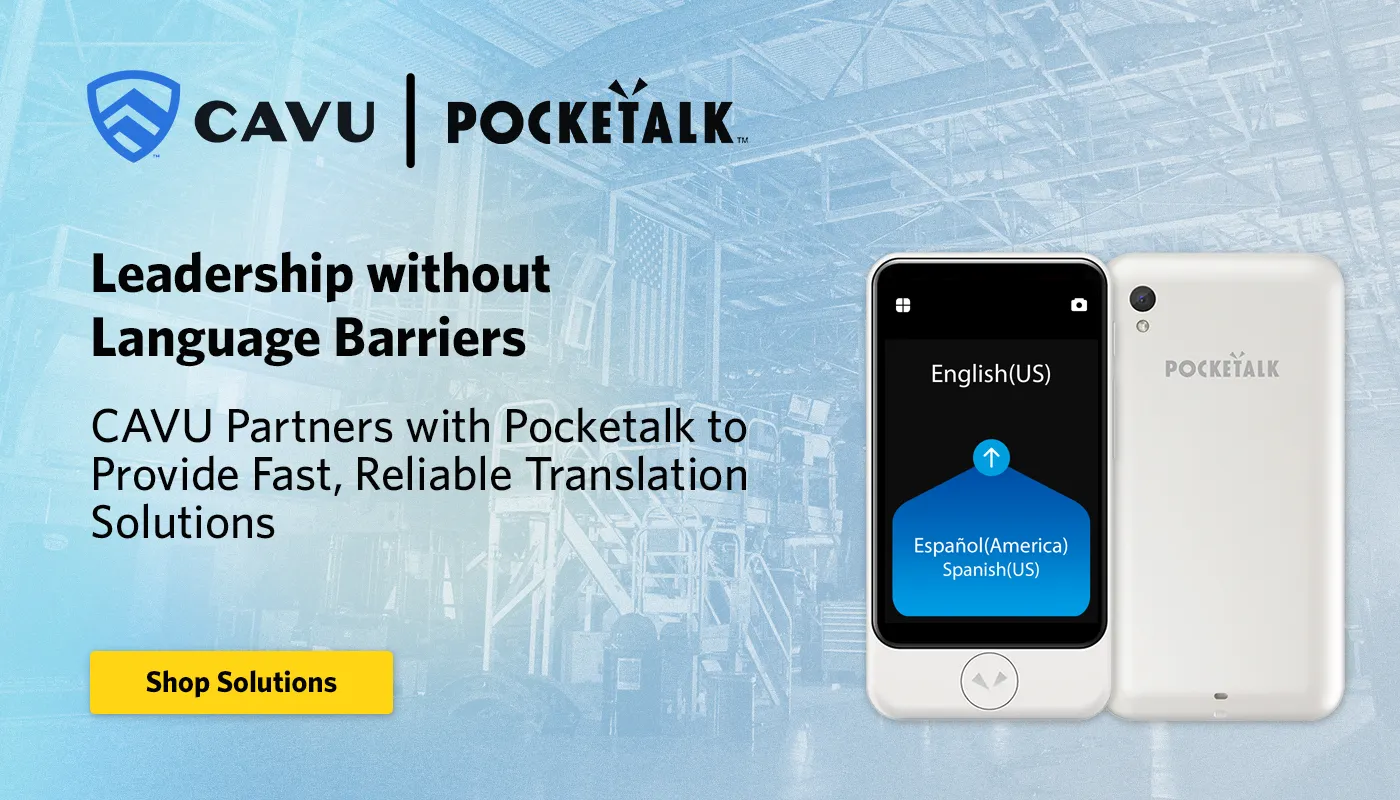 CAVU partners can use the links below to purchase Pocketalk devices for their organizations.
Have a promo code? These can be used during the checkout process.
"Our partnership with Pocketalk will advance our leadership training capabilities where language differences have historically presented challenges. Effective communication is at the heart of our programs, and with Pocketalk's intuitive  and nearly real-time devices, we have one more tool in our kit bag for regions with multi-lingual teams, working toward the same safely
executed objectives."
Dell Bull, Executive Vice President of Business Development for CAVU
ABOUT CAVU
CAVU deploys tested, regimented, and immediately validated safety and leadership strategies that ignite lasting organizational culture change. We were born from an idea that substandard performance and catastrophic incidents are largely rooted human error.. They are the result of three simple, yet misunderstood human competencies: leadership, continuous improvement and team resource management deficiency.  CAVU stands for "Ceiling And Visibility Unlimited", which in the aviation world, defines the perfect day to fly. CAVU helps their clients define the parameters for their "Perfect Day" then develops a deliberate sustainable approach to making it repeatable. CAVU's approach is rooted in the  Continuous Improvement Model – a rapidly deployable and dynamic system that ensures team-wide standardization  on task execution and how to measurably improve each day. To learn more about CAVU, visit www.cavu-intl.com.