Zwei-Wege-Sprachübersetzung
Pocketalk ist ein multisensorisches Zwei-Wege-Übersetzungsgerät. Pocketalk verwendet die besten Übersetzungs-Datenbanken der Welt, um konstant genaue Ergebnisse in 82 Sprachen, einschließlich lokaler Dialekte und Slang, zu bieten.
Rauschunterdruckende Mikrofone
Kamera fur Textubersetzung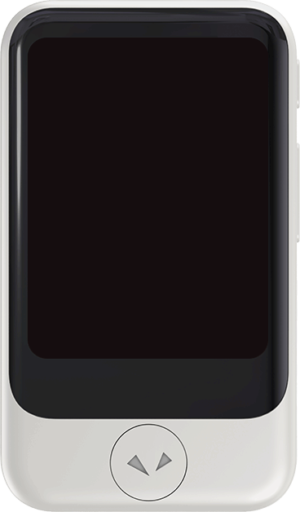 Bild/Kamera-Übersetzung
Die Pocketalk-Kamera nimmt ein Foto auf und der große Touchscreen zeigt sofort den übersetzten Text direkt über dem Bild an. Zusätzlich kann Pocketalk auch eine Audio-Übersetzung für den von der Kamera übersetzten Text bereitstellen.
Ubersetzung von gedruckten Texten
Ubersetzung von handschriftlichen Texten
Ubersetzung von Schildern
Sprachen
Pocketalk bietet Übersetzungen für einen lebenslangen Bedarf an Sprachübersetzungen. Jedes Pocketalk-Gerät bietet Audioübersetzung für 82 Sprachen und visuelle Übersetzung für 55 Sprachen über die Kamera.
Bilateral voice translation for 61 languages
Bilateral voice-to-text translation for 21 languages
Einwegige Sprache-zu-Text-Ubersetzung fur 37 Sprachen
Unterstützte Sprachen
Üben Sie Ihre Aussprache
Wählen Sie einen Satz aus Ihrem Chatverlauf und üben Sie ihn mit Pocketalk. Passen Sie die Geschwindigkeit an und wählen Sie eine langsamere Vorlesefunktion zum Üben.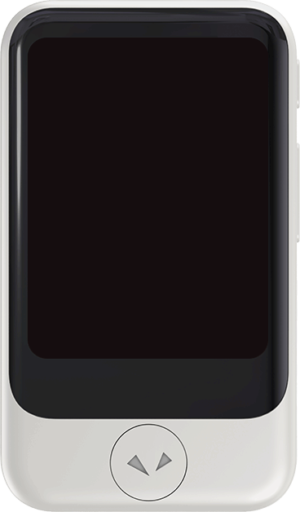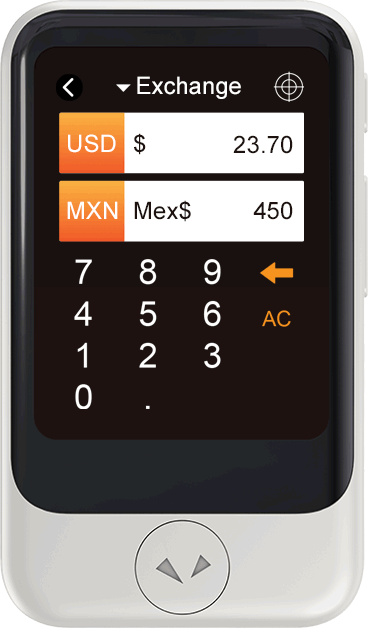 Sprachrichtung-Modus automatisch erkennen
Enabling this feature on your Pocketalk takes the step of selecting language direction out of the equation, allowing for uninterrupted conversation. With this feature on, Pocketalk will now use AI to detect the language spoken and automatically adjust & correct the direction of the translation. Simply select your two languages and start talking!
Datenabdeckung dank integrierter SIM-Karte
Pocketalk verfügt über eine integrierte SIM-Karte mit einem Zwei-Jahres-Datenplan und unbegrenzter Datennutzung in über 130 Ländern. Darüber hinaus kann sich Pocketalk über WLAN, einen persönlichen Hotspot oder Ihre eigene SIM-Karte, die in den SIM-Steckplatz eingelegt werden kann, verbinden.
Datenplan fur zwei Jahre enthalten
Unbegrenzte Nutzung in 130 Landern
Zusatzlicher SIM-Kartensteckplatz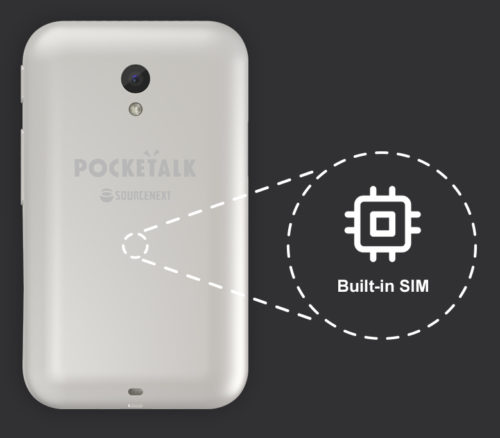 Prozessor
ARM Cortex 53 Quad-Core 1.3GHz
Betriebssystem
Benutzerdefiniertes Betriebssystem (basierend auf Android OS 8.1)
Schermo del display
Touch-Panel / 480x640 Pixel
Kamera (fur Bildubersetzung)
8 Millionen Pixel
Lautsprecher
Zwei eingebaute Lautsprecher (1,5 Watt)
Mic
Dual-Mikrofone mit Gerauschunterdruckung
Batterie
Wiederaufladbare Lithium-Ionen-Akku (1200 mAh)
Kontinuierliche Ubersetzungszeit
4,5 Stunden
Mobile Daten
3G (W-CDMA) / 4G (FDD-LTE) / 4G (TD-LTE)
SIM-Kartensteckplatz
nano-SIM (Sourcenext R nur SIMs)
Eingebettete SIM
Nur in "eSIM"-Modellen (Datenplan) verfugbar
Wi-Fi
802.11a/b/n/g, 2.4GHz/5GHz
Betriebstemperatur
0 ° C bis 40 ° C
Grose
3.6" × 2.1" × 0.45"
Paketinhalt
POCKETALK Gerat, Bedienungsanleitung, USB Typ-C-Ladekabel (Typ-C bis Typ-A)