Say hello with Pocketalk
Navigate your next international adventure with trusted translation in the palm of your hand
Míralo en acción
Traduccion de voz bidireccional
Pocketalk es un dispositivo de traduccion bidireccional multisensorial. Pocketalk utiliza los mejores motores de traduccion de todo el mundo para proporcionar una experiencia precisa y consistente en 82 idiomas, incluidos dialectos y jerga localizados.
Micrófonos con supresión de ruido
Cámara para traducción de texto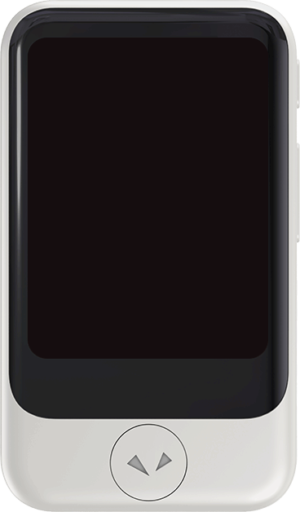 Imagen / Traduccion de camara
La cámara Pocketalk toma una foto y la pantalla táctil muestra el texto traducido directamente sobre la imagen. Pocketalk también puede proporcionar traducción de audio opcional además del texto traducido por la cámara.
Traducciones de textos impresos
Traducciones de textos escritos a mano
Idiomas
Pocketalk ofrece traducciones para toda una vida de necesidades de traducción de idiomas. Cada dispositivo Pocketalk ofrece traducción de audio para 82 idiomas y a través de la cámara traducción visual para 55 idiomas.
Bilateral voice translation for 61 languages
Bilateral voice-to-text translation for 21 languages
Traducción unilateral de voz a texto para 37 idiomas
Idiomas Soportados
Practica tu pronunciación
Seleccione una frase en su historial de chat y ensáyela con Pocketalk. Ajuste la velocidad y seleccione una función de lectura más lenta para practicarla.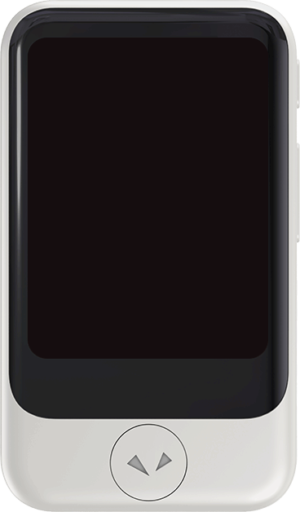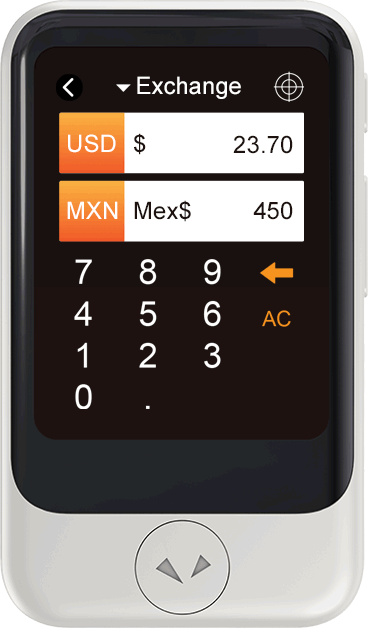 Modo de auto detección de la dirección del idioma
Enabling this feature on your Pocketalk takes the step of selecting language direction out of the equation, allowing for uninterrupted conversation. With this feature on, Pocketalk will now use AI to detect the language spoken and automatically adjust & correct the direction of the translation. Simply select your two languages and start talking!
Datos móviles integrados
Pocketalk viene con un plan de datos LTE de dos años que proporciona un uso ilimitado de los datos en más de 130 países. Además, Pocketalk puede comunicarse a través de Wifi, un hotspot personal o una tarjeta SIM intercambiable.
Plan de datos de dos años incluido
Uso ilimitado en 130 paises
Ranura adicional para tarjeta SIM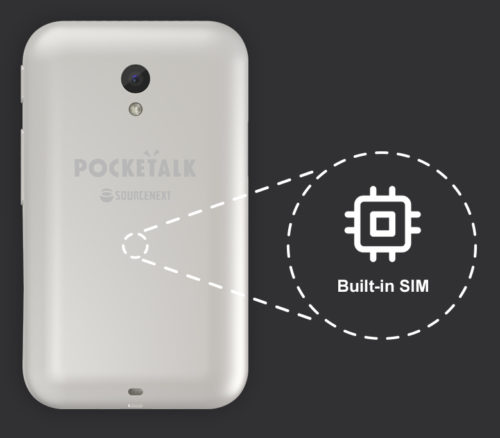 Aplicación Pocketalk
Lleve consigo la potente plataforma de traducción de Pocketalk a cualquier lugar con la App Pocketalk disponible para iOS y Android. Ofrece traducciones coloquiales en más de 82 idiomas para que pueda crear relaciones más profundas a través de una comunicación rápida y sencilla, todo ello a través de su smartphone.
Lleve consigo traducciones instantáneas y bilaterales en 82 idiomas dondequiera que vaya.
Nuestra App basada en la nube proporciona traducciones portátiles utilizando los datos del smartphone o el WiFi para que pueda comunicarse fácilmente, vaya donde vayas.
Utilice su cámara para traducir rápidamente y con facilidad cualquier texto en palabras escritas o en audio.
Pocketalk App now available for iOS and Android.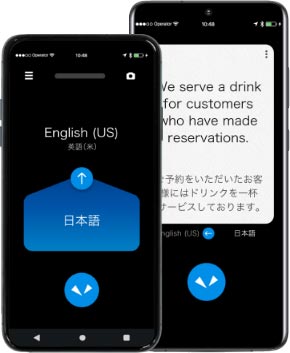 Procesador
ARM Cortex 53 Quad-Core 1.3GHz
Sistema operativo
SO personalizado (basado en Android OS 8.1)
Pantalla de visualización
Panel táctil / 480x640 pixeles
Camara (para traduccion de imagenes)
8 millones de pixeles
Altavoz
Dos altavoces incorporados (1.5 vatios)
Microfono
Micrófonos duales con supresión de ruido
Batería
Batería recargable de iones de litio (1200 mAh)
Tiempo de traducción continua
4.5 horas
Tiempo de espera
2.5 dias
Tiempo de carga
105 minutos
Carga de la batería
USB tipo C
Datos móviles
3G (W-CDMA) / 4G (FDD-LTE) / 4G (TD-LTE)
Ranura para tarjeta SIM
nano-SIM (solo SIM de Sourcenext R)
SIM integrada
Sólo disponible en modelos "eSIM" (plan de datos)
Wi-Fi
802.11a/b/n/g, 2.4GHz/5GHz
Temperatura de funcionamiento
0 ° C a 40 ° C
Dimensiones
3.6" × 2.1" × 0.45"
Contenidos del paquete
Dispositivo POCKETALK, manual del usuario, cable de carga USB tipo C (tipo C a tipo A)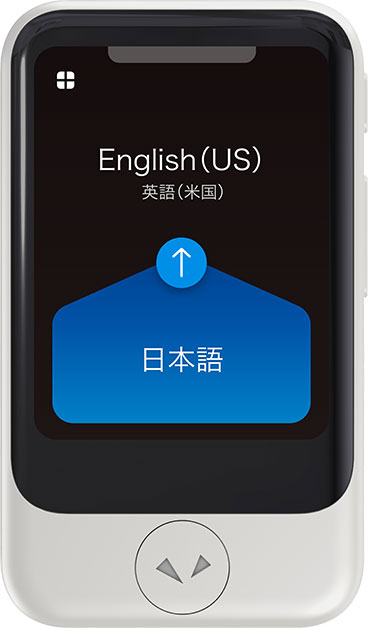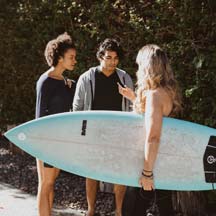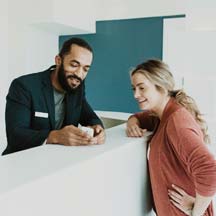 Consulta Pocketalk en Instagram. Mira cómo y dónde estamos abriendo oportunidades en todo el mundo.