Two-way voice translation
Pocketalk is a multi-sensory two-way translation device. Pocketalk utilizes the best translation engines around the world to provide a consistently accurate experience across 82 languages, including localized dialects and slang.
Noise-canceling microphones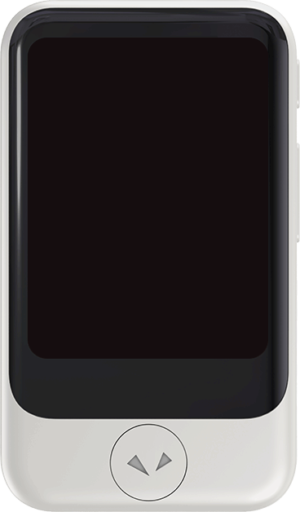 Image/Camera translation
The Pocketalk camera takes a photo and the large touchscreen displays translated text directly on top of the image. Pocketalk can provide an optional audio translation for the camera-translated text as well.
Printed text translations
Languages
Pocketalk provides translation for a lifetime of language translation needs. Each Pocketalk device includes audio translation for 82 languages and visual translation for 55 languages via camera.
Bilateral voice translation for 61 languages
Bilateral voice-to-text translation for 21 languages
Unilateral voice-to-text translation for 37 languages
Supported Languages
Practice Your Pronunciation
Select a phrase in your chat history and practice it back to Pocketalk. Adjust the speed and select a slower read back function to practice along.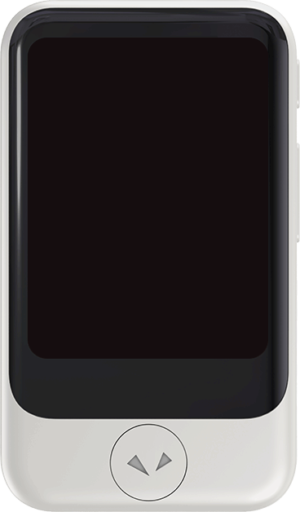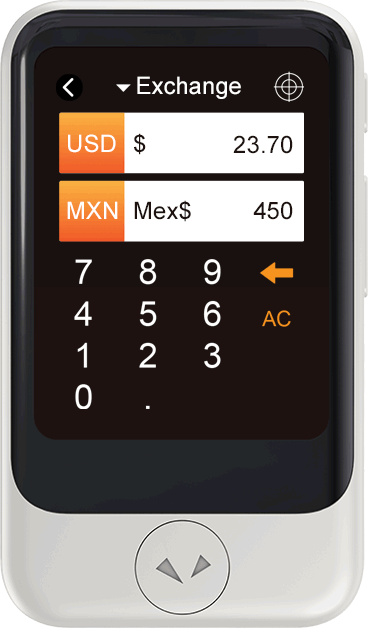 Auto-detect Language Direction Mode
Enabling this feature on your Pocketalk takes the step of selecting language direction out of the equation, allowing for uninterrupted conversation. With this feature on, Pocketalk will now use AI to detect the language spoken and automatically adjust & correct the direction of the translation. Simply select your two languages and start talking!
Built-in mobile data
Pocketalk comes with a two-year LTE data plan that provides unlimited data usage in over 130 countries. In addition, Pocketalk can communicate via Wifi, a personal hotspot or swappable SIM card.
Two year data plan included
Unlimited use in 130 countries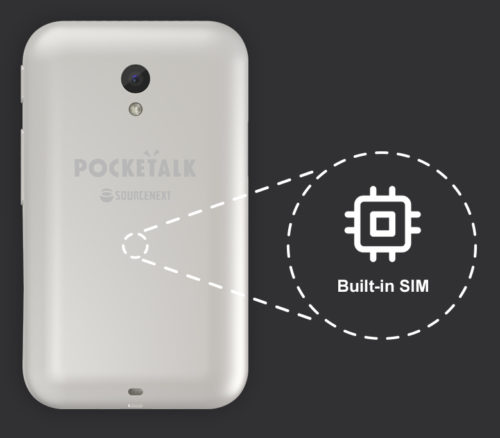 Processor
ARM Cortex 53 Quad-Core 1.3GHz
Operating System
Custom OS (based on Android OS 8.1)
Display Screen
Touch panel / 480x640 pixels
Camera (for image translation)
8 million pixels
Speaker
Two Built-in Speakers (1.5 Watts)
Mic
Dual Microphones with Noise Cancellation
Battery
Rechargeable Lithium Ion Battery (1200 mAh)
Continuous Translation Time
4.5 hours
Charging Time
105 minutes
Battery Charging
USB Type-C
Mobile Data
3G (W-CDMA) / 4G (FDD-LTE) / 4G (TD-LTE)
SIM Card Slot
nano-SIM (Sourcenext ® SIMs only)
Embedded SIM
Only available in "eSIM" (data plan) models
Wi-Fi
802.11a/b/n/g, 2.4GHz/5GHz
Operating Temperature
32°F to 104°F
Package Contents
POCKETALK Device, User Manual, USB Type-C charge cable (Type-C to Type-A)