Pocketalk Ventana
A centralized administrative panel making the management
of your Pocketalk devices effortless.
Watch Video
Take Control with Ventana
Ventana gives you complete control over your organization's devices by providing real-time translation insights and management through a centralized platform.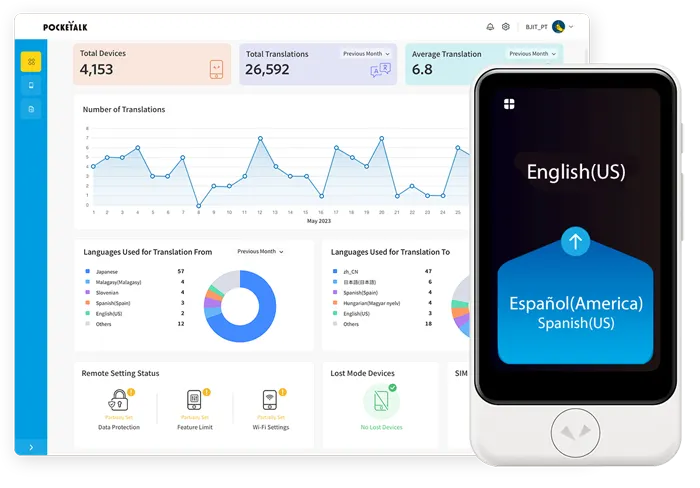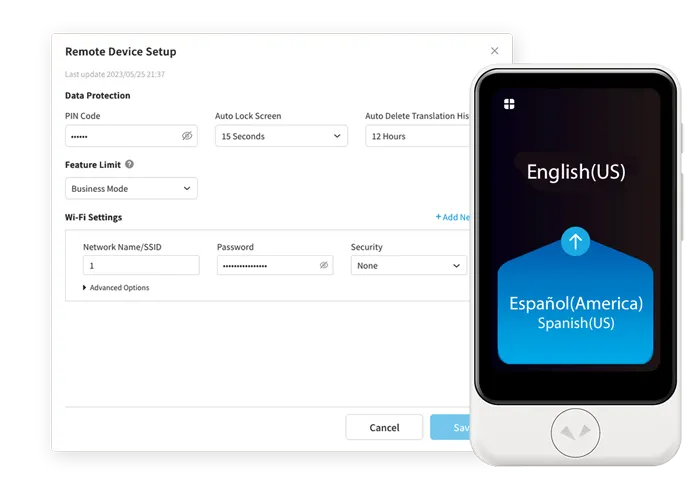 Easy Device Management
Ventana makes using and managing a fleet of Pocketalk devices easier than ever by enabling you to group devices, assign teams by location, and disable missing and/or stolen devices.
Real-Time Reporting
Understand how people are communicating in your company with the ability to pull data and reports in real time. This can help you predict the needs of your staff, and hire the right team members in the future.
Access data and reports, including:
Total devices
Total translations (by week, month, or year)
Device status
Average translation
Times translated
Languages users translate from
Languages users translate to
Export log data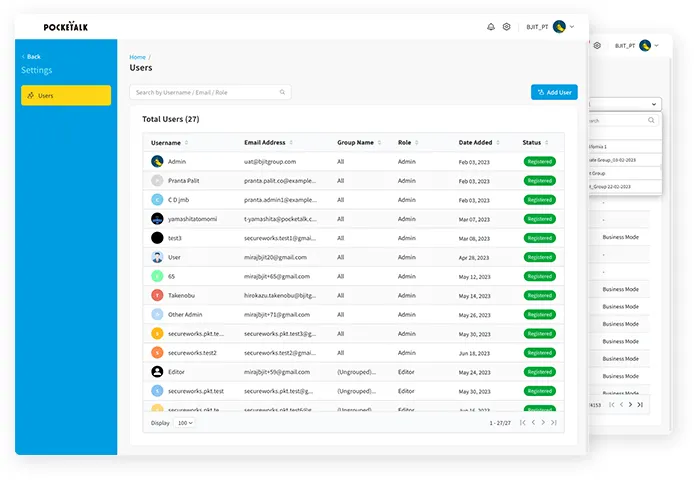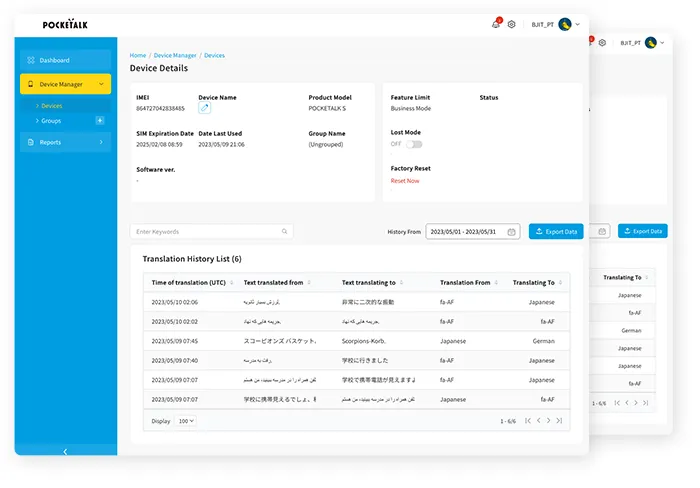 Committed to Security
Ventana was designed to prioritize the security of your company and personal data. Your information is safeguarded with above industry standards by product, policy, and procedure.
Interested in Learning More About Ventana?
We invite you to take a 1:1 tour of Pocketalk and Ventana. Schedule your appointment today by filling out the information below.
"*" indique les champs obligatoires