Law Enforcement
Does your department have enough multilingual employees?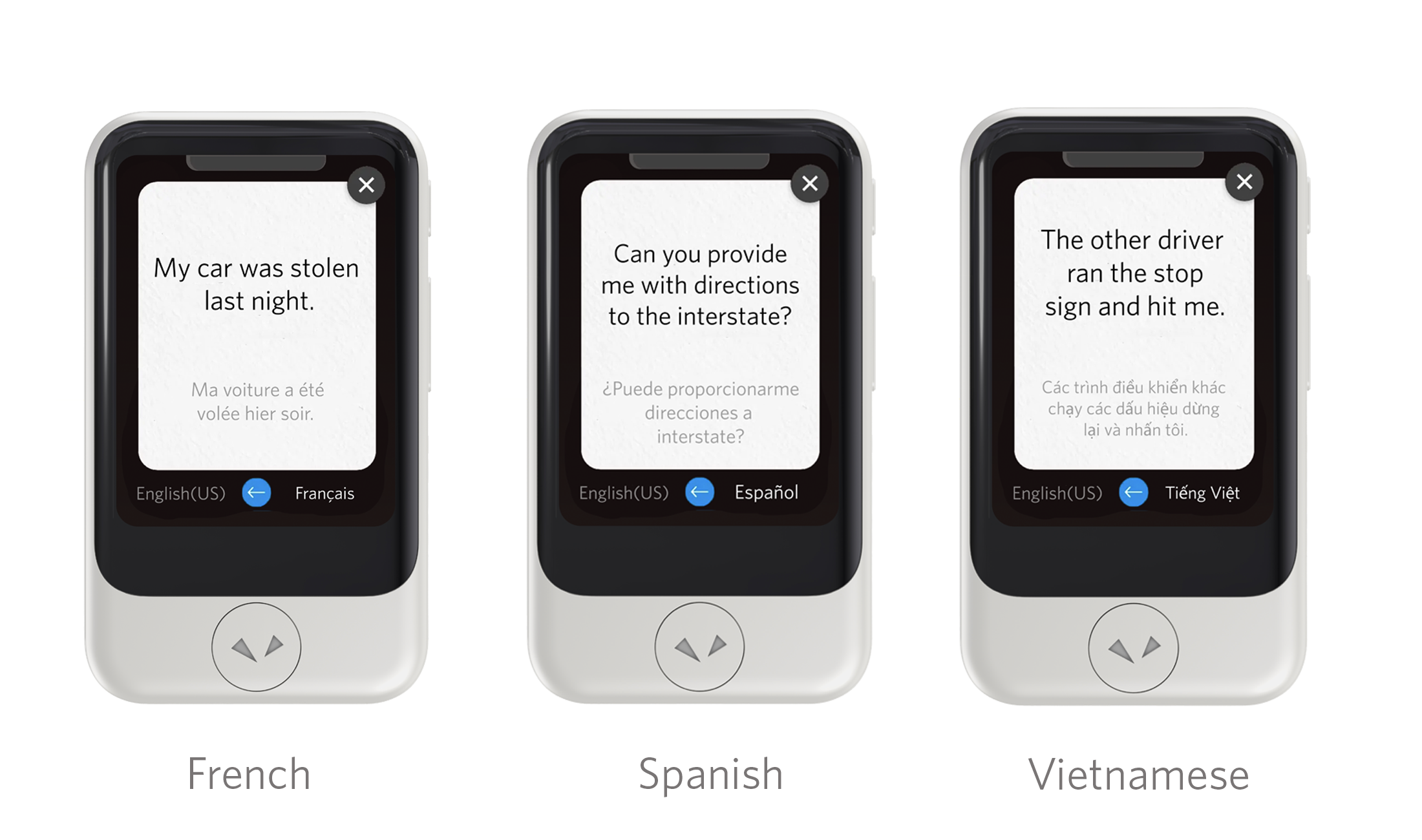 This is what your officers are faced with each day as the US population grows more diverse.  The need to communicate with the people you serve becomes increasingly difficult especially when language barriers are present. For your department, being able to efficiently translate dozens of languages is an essential resource in order to advance community policing. 
As the global leader in connecting people and conversations by breaking language barriers, we would like to introduce you to Pocketalk. Pocketalk is a portable two-way language translator device that works in real-time,
By choosing Pocketalk, your department will be able to:
Build a higher level of trust in the community and be better positioned to address public safety problems

Reduce the need for third-party translators and costs

Provide each officer with the ability to communicate in 74 languages with the touch of a button 
Having the ability to effectively understand and communicate with your LEP population has never been more urgent than it is today. Partnering with Pocketalk will help ensure that no matter the situation, everyones' voices will be heard.
Information Sheets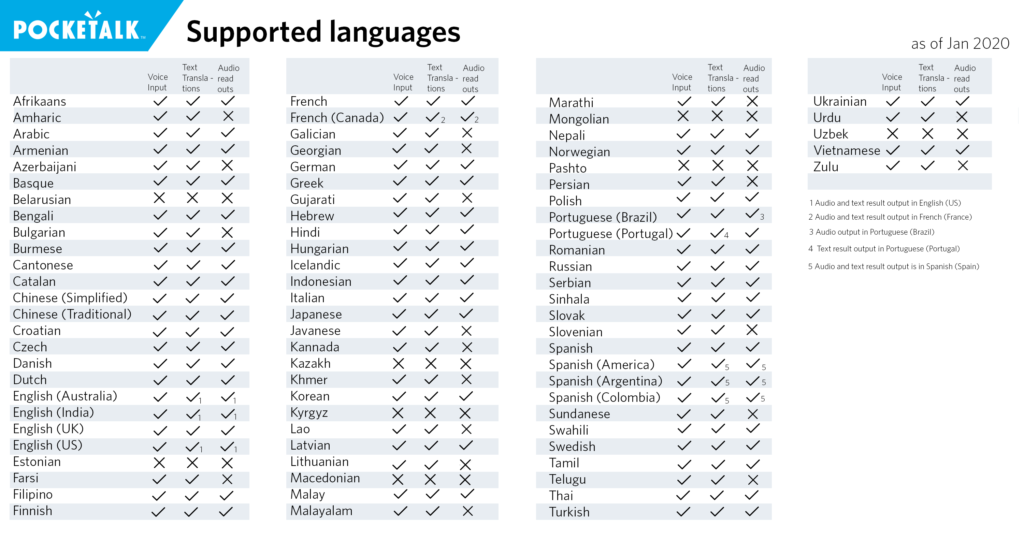 [DOWNLOAD] Pocketalk Classic Information Sheet
[DOWNLOAD] Pocketalk Model S *NEW Information Sheet
Interested in learning more? Connect with us below & we'll reach out to you shortly.