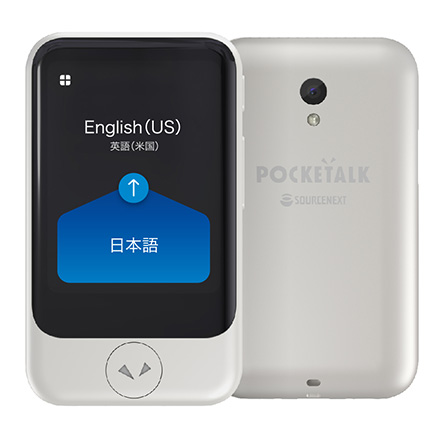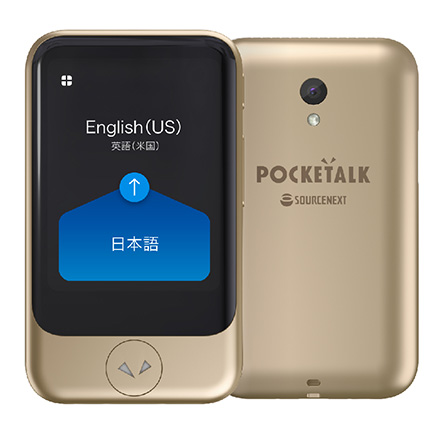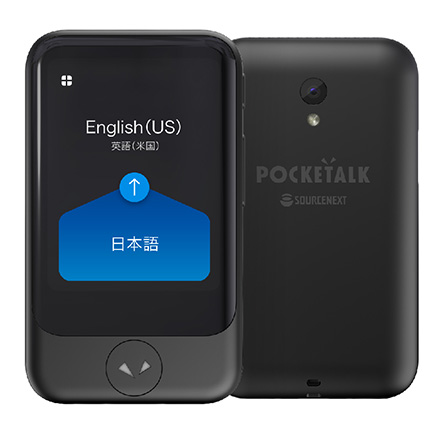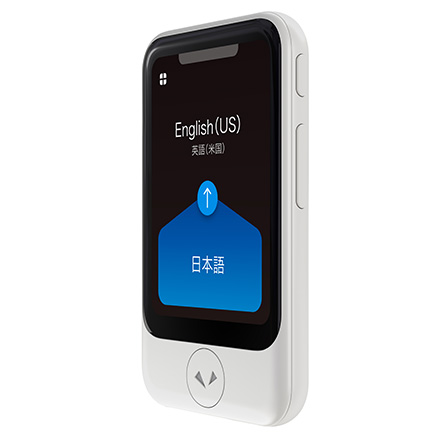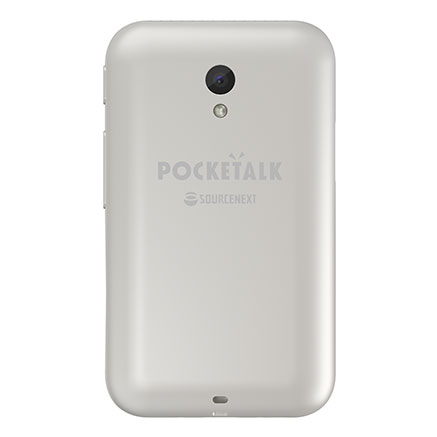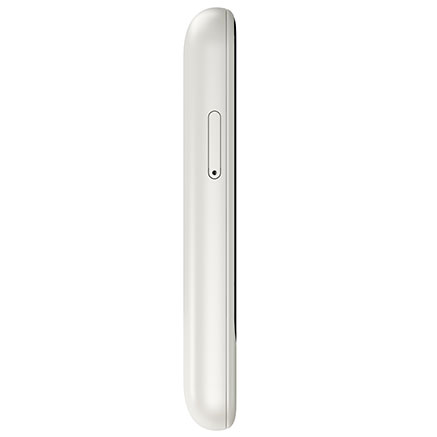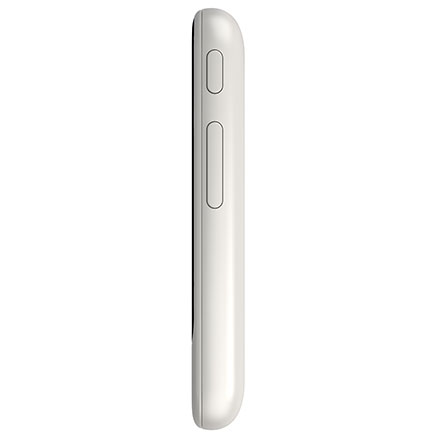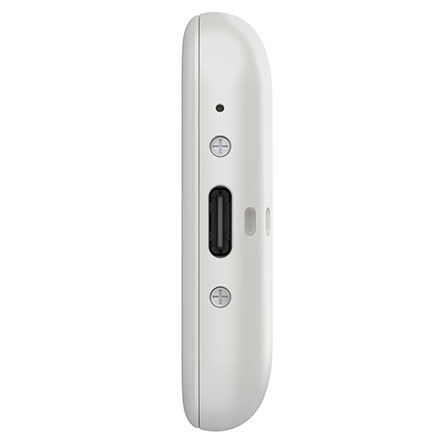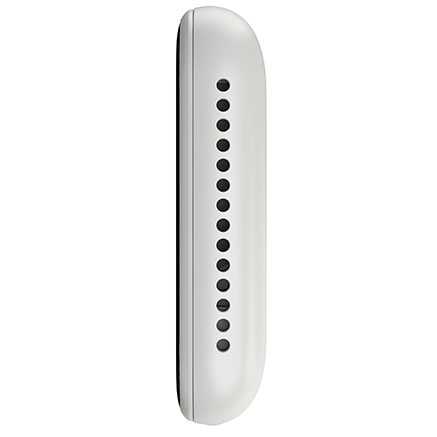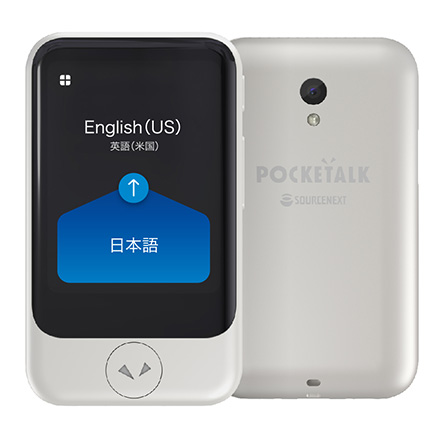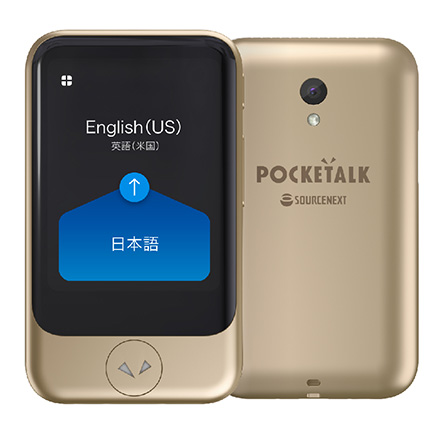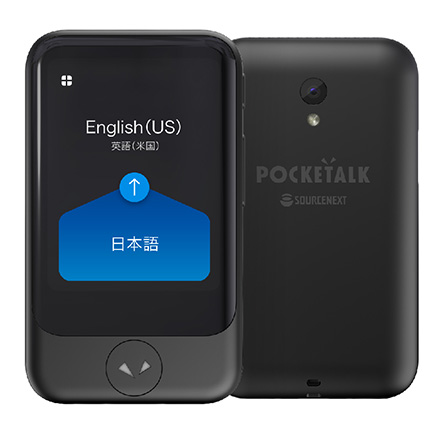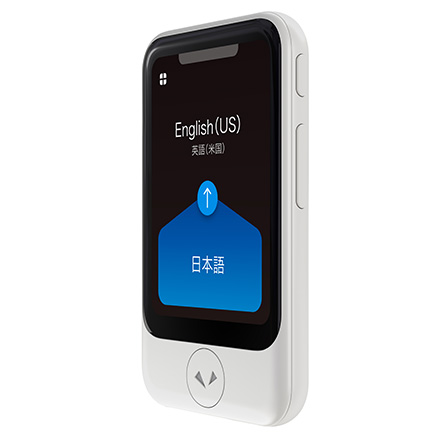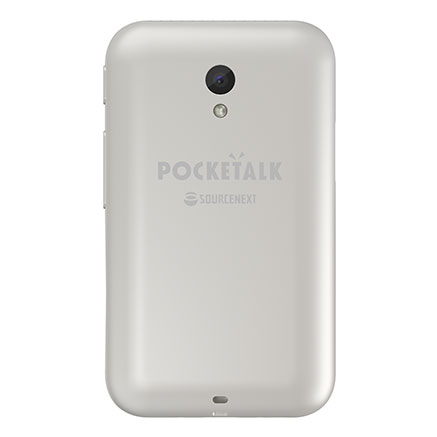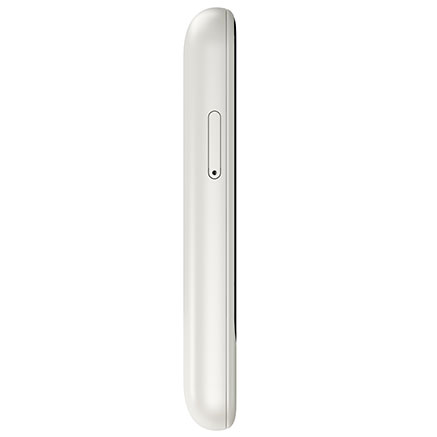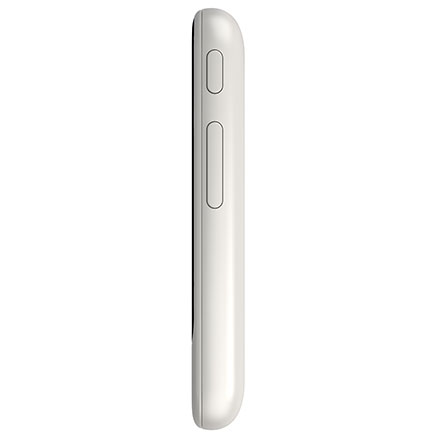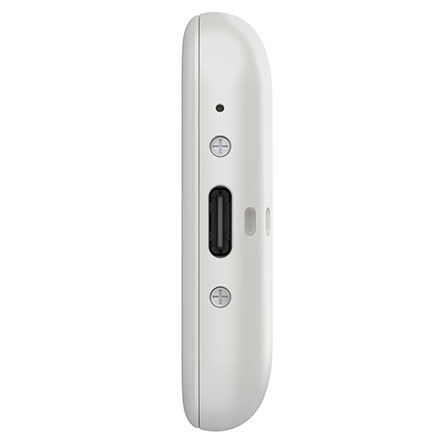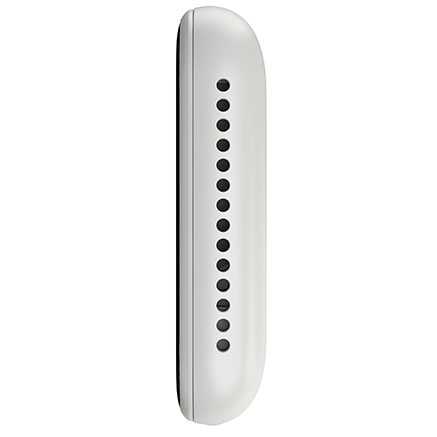 Pocketalk S Voice Translator
Converse in 82 different languages
Sleek design with large touchscreen that provides a text translation for additional clarity
Details
Converse in 82 different languages
Sleek design with large touchscreen that provides a text translation for additional clarity
One-button translation for simpler translations in fewer steps
High quality noise-cancelling microphones and two powerful speakers
Text-to-translate camera instantly recognizes and translates text, the written word, and signs.
Conversion: computes exchanges for currency, length, width and temperature
Complimentary 2-year cellular data plan that provides coverage in over 130 countries/regions
| | |
| --- | --- |
| Processor | ARM Cortex 53 Quad-Core 1.3GHz |
| Operating System | Custom OS (based on Android OS 8.1) |
| ROM | 8GB |
| RAM | 1GB |
| Display Screen | Touch panel / 480x640 pixels |
| Camera (for image translation) | 8 million pixels |
| Speaker | Two Built-in Speakers (1.5 Watts) |
| Mic | Dual Microphones with Noise Cancellation |
| Battery | Rechargeable Lithium Ion Battery (1200 mAh) |
| Continuous Translation Time | 4.5 hours |
| Standby Time | 2.5 days |
| Charging Time | 105 minutes |
| Battery Charging | USB Type-C |
| Mobile Data | 3G (W-CDMA) / 4G (FDD-LTE) / 4G (TD-LTE) |
| SIM Card Slot | nano-SIM |
| Embedded SIM | Only available in "eSIM" (data plan) models |
| Bluetooth | Bluetooth 4.2 |
| Wi-Fi | 802.11a/b/n/g, 2.4GHz/5GHz |
| Operating Temperature | 32°F to 104°F |
| Size | 3.6" × 2.1" × 0.45" |
| Weight | 2.6 Ounces |
| Package Contents | POCKETALK Device, User Manual, USB Type-C charge cable (Type-C to Type-A) |
How does Pocketalk work?
Pocketalk is a multi-sensory, two-way translation device. With a large touchscreen, noise-cancelling microphones and a text-to-translate camera, Pocketalk is able to create connections across 82 different languages. By utilizing the best translation engines from around the world, Pocketalk provides a consistently accurate experience by picking up localized dialects and slang. 
The camera translates, text, the written word, and signs via proprietary Sourcenext technology. The device takes a photo and translates via text on top of the image. In addition, Pocketalk can seamlessly provide an audio readout in the native language for the camera-translated text. 
How Do I Operate Pocketalk?
Pocketalk is very easy to use once you have the hang of it. On the Home screen, just choose your two languages (tap on language name to get a list of other languages to choose from). Once your two languages are chosen, choose the direction of the translation by tapping the arrow icon in the middle. The press and hold down the physical talk button the entire time you're speaking. When finished, let go of the button and Pocketalk will provide the translation.
How many languages can Pocketalk S translate?
Pocketalk can translate 82 languages; 61 voice bilaterally, 21 voice-to-text bilaterally, and up to 37 more obscure languages voice-to-text unilaterally. The camera will recognize and translate 55 languages.
Can Pocketalk Translate Long Sentences?
Pocketalk is designed for conversations. Speak the way you normally do, in full sentences, not statements. Pocketalk can handle up to 30 seconds of speaking per translation.
Can I Use Pocketalk Offline?
No. An internet connection is required using WiFi, mobile data, or a personal hotspot. That's because Pocketalk relies on robust language engines and cutting-edge cloud technologies to carry out its highly accurate translations. Don't worry, we provide two years of complimentary global data on us!
Can I See My Past Translations?
Yes, Pocketalk can store up to 10,000 translations. Simply scroll up and down the timeline to view past translations, and tap on the translations to have them read out again.
More questions? View the full FAQ.